Guided Math Games: Backpacks
by Kelly Harmon & Randi Anderson
December 8th, 2017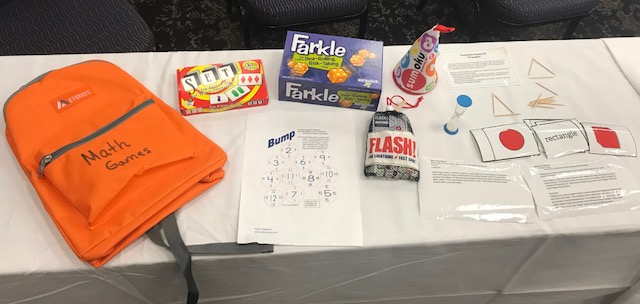 What is a Math Backpack?
Math backpacks are a great way to motivate students to practice their math skills at home. A Math Backpack is a simple backpack filled with focused math games, that have been played in the classroom that students take home to practice for a day or week.
What Goes Inside the Backpack?
Each week or month, teachers can fill the backpacks with games that are related, such as, dice or card games for practicing operations one week, then the next week put in some strategy games. Be sure to label the backpack with "Math Take Home" or "Math Pack" before sending it home each time. It is important to include a letter explaining your intended outcome and expectations for taking home your math pack.
Who Takes Home The Pack?
Choose students at random to take home the bag. You can allocate who takes the pack home daily or weekly. Be sure to account for the few times when students forget to bring that pack back.
Benefits
Encourage parents to participate in the math games each night. Have your students teach their parents/caregivers the math games. Students can explain the skill they are practicing by playing that particular game. This is a great way for parents to see what learning is happening in the classroom and be included in helping their child.