Creative Ideas, Strategies, & Tools For Reaching And Meeting The Needs Of All Learners
Who We Are
---
Kelly Harmon & Associates began in 2001 with a mission of instructional coaching and providing rich literacy resources for educators and parents. Our work incorporates research-based best practices for teaching and learning.
Workshops
Kelly Harmon & Associates provide outstanding, highly practical seminars and workshops to schools throughout the United States. We customize the content of the workshop to meet the needs of each school or district. Contact our office at 817-583-1290 to schedule an onsite workshop.
Our Workshops »
Latest Blogs
---
by Kelly Harmon & Randi Anderson
October 6th, 2016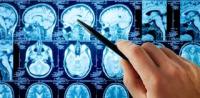 You will never get a second chance to make a first impression. The same rings true for the way we learn. Brain research tells us that we remember what we see the first time we see it. The first way our brain views something is a strong imprint. Seeing grammar, mechanics, and spelling incorrectly used is meaningless for most learners, but it is what they are likely to remember. It's very difficult to change and see it correctly used. Students need to spend a lot of time seeing, thinking, and experimenting with grammar and mechanic rules correctly before finding errors.
Read More »