Creative Ideas, Strategies, & Tools For Reaching And Meeting The Needs Of All Learners
Who We Are
---
Kelly Harmon & Associates began in 2001 with a mission of instructional coaching and providing rich literacy resources for educators and parents. Our work incorporates research-based best practices for teaching and learning.
Workshops
Kelly Harmon & Associates provide outstanding, highly practical seminars and workshops to schools throughout the United States. We customize the content of the workshop to meet the needs of each school or district. Contact our office at 817-583-1290 to schedule an onsite workshop.
Our Workshops »
Latest Blogs
---
by Kelly Harmon & Randi Anderson
February 7th, 2018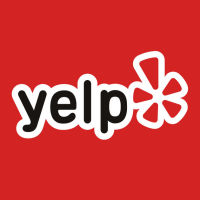 As an educator, I'm always looking for ways to make my teaching relevant and interesting to my students. I want to always be using apps and topics that catch their attention! Yelp does just that!
Yelp is a multinational corporation that hosts crowd-sourced reviews and information on businesses. Yelp is a great mentor texts resource! Yes, mentor texts! Reviews for restaurants, shopping, and gas stations are great expository and persuasive short texts.
Read More »